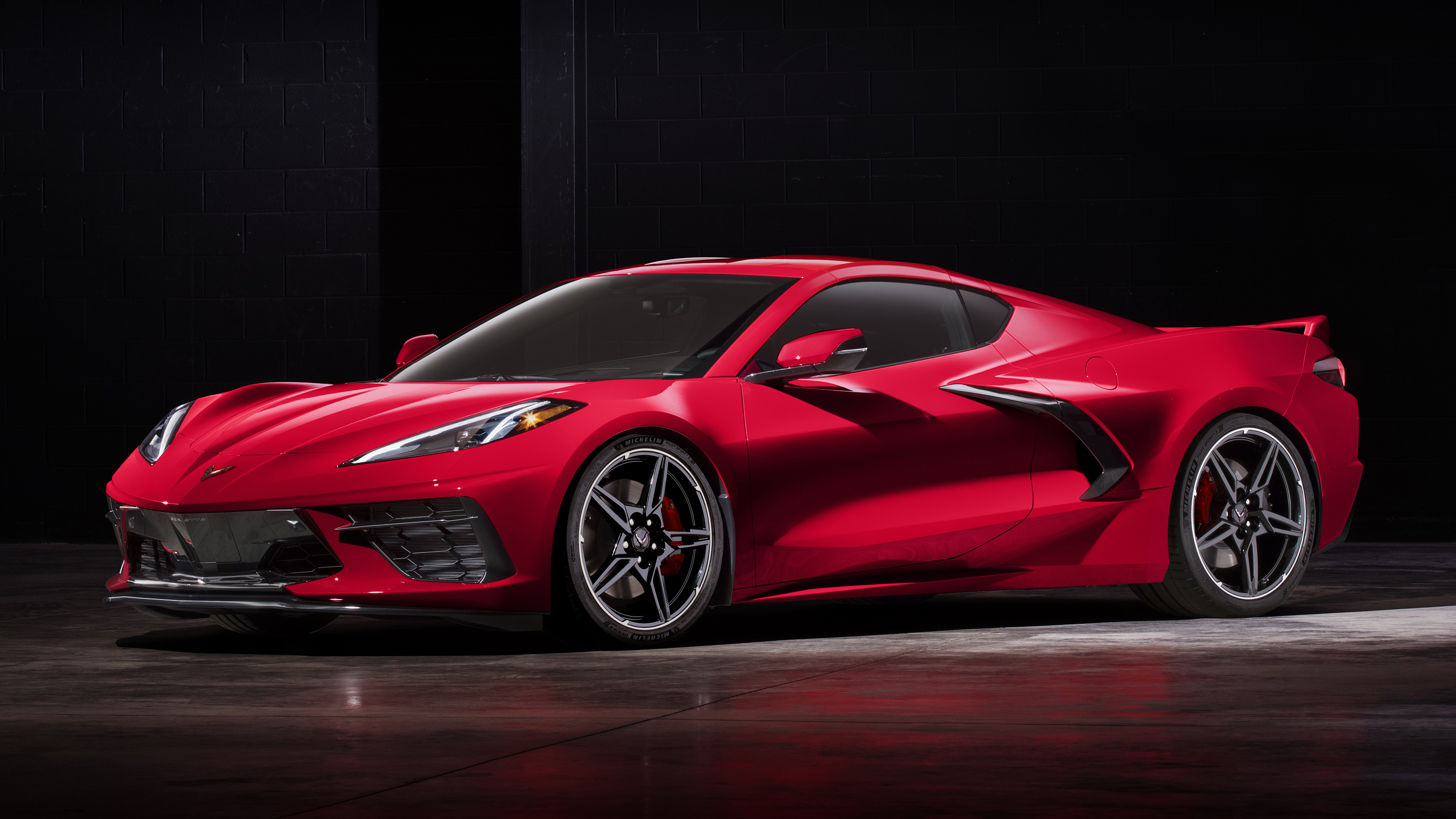 Chevrolet Corvette C8 was lauched in early 2020, a new generation, the eighth, of this sports car that coined the nickname Chevrolet Corvette Stingray.
This new model is mainly intended for the American market. In Europe Chevrolet does not sell cars since 2016, although it is possible to acquire some specific model through import. What remains to be seen is how the 2020 Chevrolet Corvette will be marketed in the Old Continent.
The main defining feature of the new 2020 Corvette Stingray is that it features a different configuration. Specifically, this new Corvette now has a centrally positioned engine, located behind the driver.
General Motors and more specifically Chevrolet has decided to change strategy and configuration to generate a sports car with better behavior and performance. In fact, the company itself claims that it is one of the most evolved models of the last 40 years in the brand.
To achieve this improved performance, Chevrolet has not only configured the engine in a central position. It has also developed a new frame, now 10% stiffer than the previous generation.
In addition, by placing the engine in the rear, Chevrolet managers have also been able to reconfigure the cabin to lower the front, the small front trunk, the instrument panel … thus also improving the driver's vision.
In addition, Chevrolet has also opted for a new wiring system in order to create a digital electrical architecture and thus be closer to the autonomous car. In addition, other innovations made in this model refer to the use of lightweight materials, aluminum parts, electric brakes ….
Also, by having a digital electrical architecture, all the information of this model travels faster, which allows to anticipate decision-making in the vehicle.
Even so, along with the wiring, the most important thing is the new engine situation. According to Chevrolet the main reason for this relocation is because the traditional front engine had reached the limits of performance, according to Chevrolet.
The engine is a 6.2-liter V8 that delivers 495 hp with 640 Nm of torque. This engine also makes it possible to accelerate from 0 to 100 km/h in 3 seconds. With these figures, this Corvette becomes the fastest model of the brand.
The drive to the rear axle is transmitted through a dual-clutch automatic transmission with seven gears. Chevrolet also states that a manual gearbox will be added to this gearbox developed by Tremec.
With a weight figure of 1,526 kilograms, we are talking about a ratio of about 3 kilograms per horsepower.
As for its price, in the United States it starts at $59,995, a more than reasonable figure for its power. It remains to be seen, therefore, if it finally arrives in Europe and at what price it does.
Image: topgear