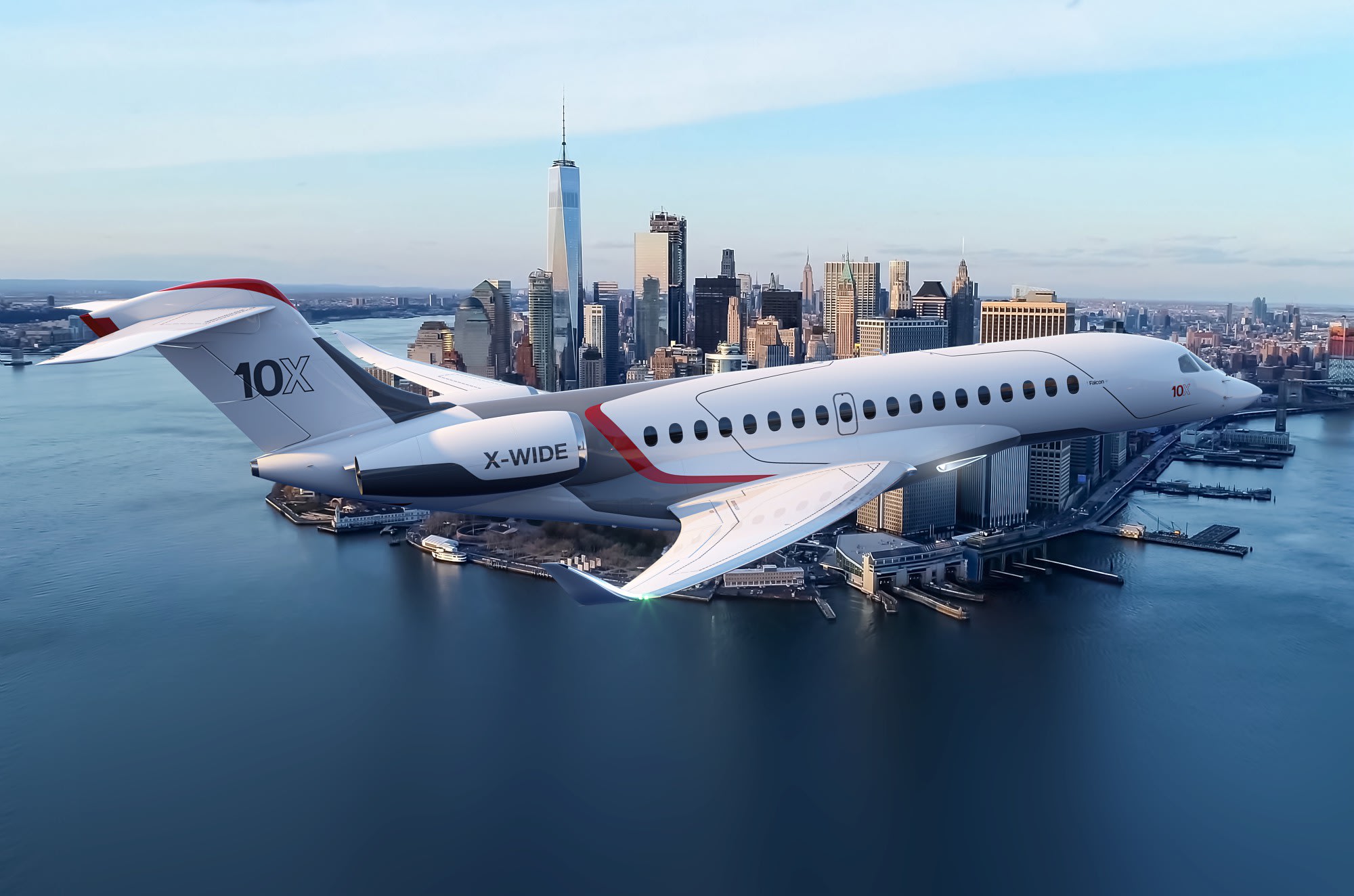 The most comfortable private jet on the market, the Dassault Falcon 10X, has been revealed for 2025.
The aircraft manufacturer is pleased to introduce the Facon 10X, its newest long-range private jet, which combines comfort and performance.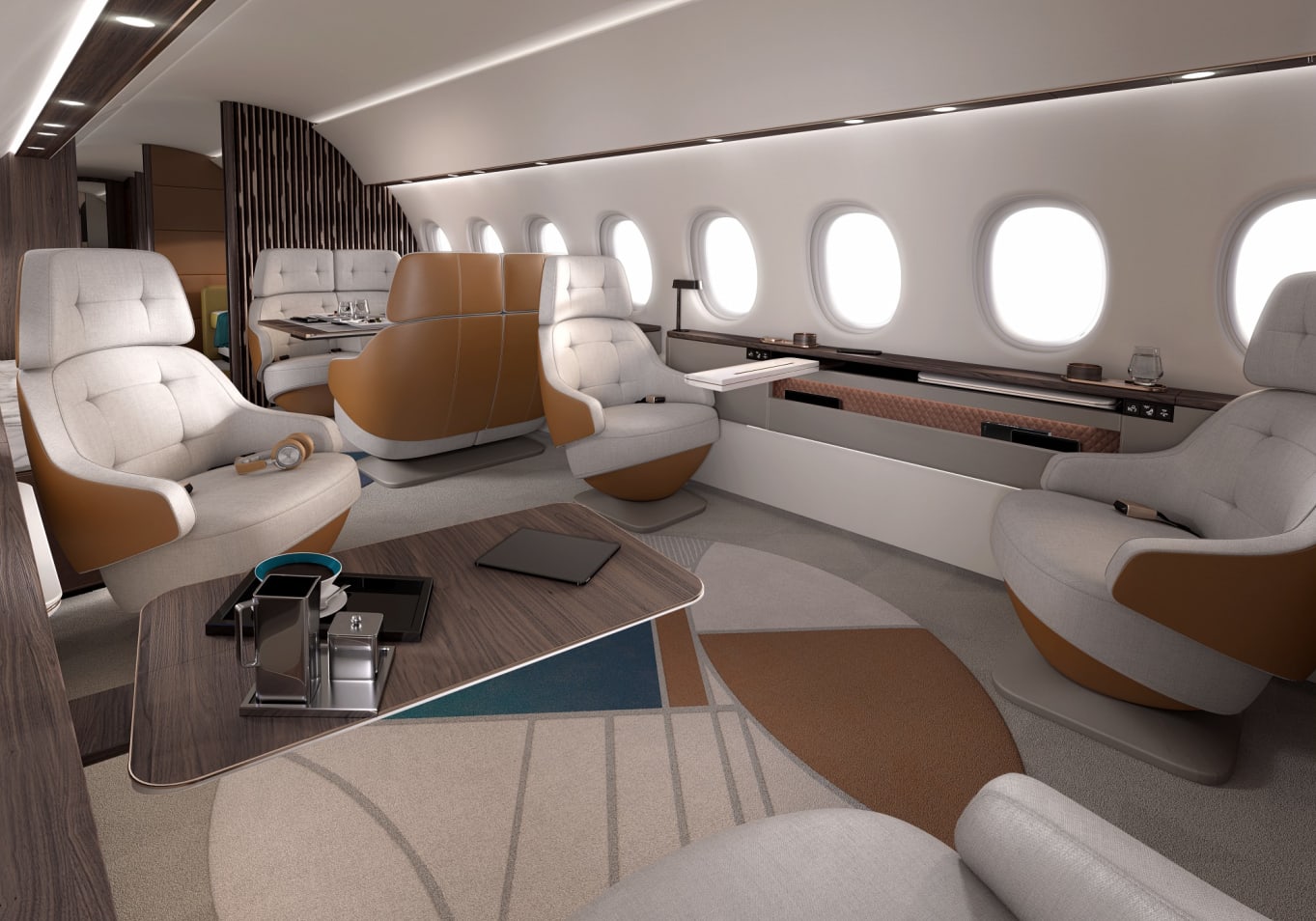 Dassault Aviation has now unveiled the "10X" version of the Falcon 6X, which is meant to be a reference in terms of long-haul private jets with a focus on trip comfort.
The plane has the most space in its class (almost 78 m3) and four adjustable rooms, including offices, a bedroom, and a bathroom. The FalconEye, a combined vision system that detects impediments during takeoff and landing, is one of the latest innovations in aeronautics available to the pilot.
In its long-range mode, it can travel up to Mach 0.925 (or 1,140 km/h on land) and attain a range of 8,600 miles (13,890 km) (with a stabilized speed of Mach 0.85). It has enough liberty to consider a route from Los Angeles to Sydney or Shanghai to New York without stopping in between.
"In our private jets, we're looking about adding greater comfort, autonomy, and options. We will provide passengers with an experience that is unrivaled on the market (with this jet NDLR) "Dassault's senior vice-president of sales in North America, Paul Floreck.
We're unveiling the new standard in business aircraft today "Dassault Aviation's chairman and CEO, Eric Trappier, stated. On both short and long flights, the Falcon 10X will provide an unrivaled passenger experience, as well as revolutionary safety measures based on technologies utilized in our fighter aircraft. We have improved every component of the aircraft and increased the degree of capabilities in the very long-range business aircraft category to better satisfy the expectations of passengers."
By 2025, the Falcon 10X is projected to be in service.
Images: dassault-aviation