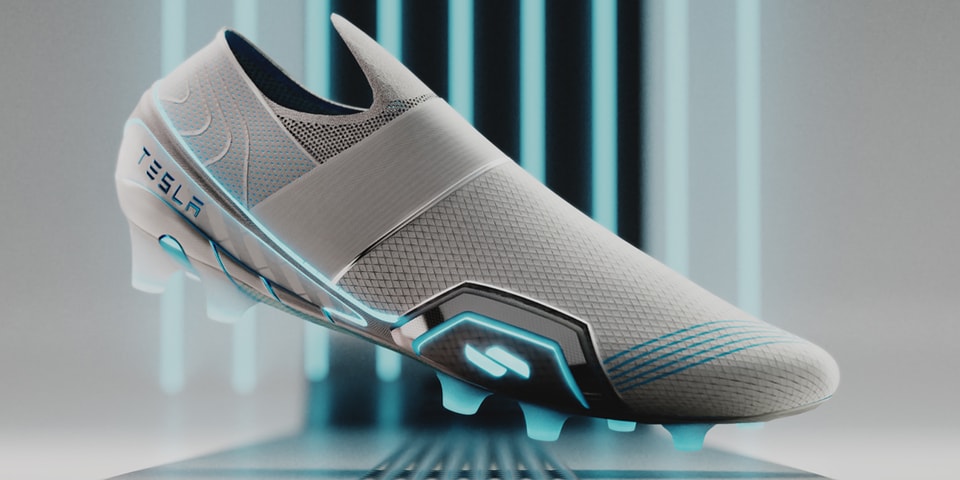 Elon Musk already has his own spaceship, as well as a special tequila, and is ready to welcome humanity to Mars. Why couldn't Tesla's CEO have his own line of soccer equipment? Someone has already considered it and made the decision to proceed with the design. That's how Tesla's bespoke futuristic sneakers would appear.
Hussain Almossawi, an Arab CIG (computer imaging) designer, was the brains behind the Tesla sneakers. Almossawi, who has already worked with major brands like Nike, Adidas, Versace, and Jaguar despite his youth, announced the new creative challenge on his personal Instagram account. He's built a prototype of footwear that combines technology with sport, inspired by the futuristic appearance of Tesla's cars.
Tesla's automobiles inspired this futuristic design.
His research yielded a luminous, high-performance sports shoe with light, neutral tones and Tron-like designs. The boot, which is composed of electroluminescent fabric, features phosphorescent color combinations and white tones. The sides include bright lines, and the Tesla logo is reminiscent of the company's automobiles' taillights. The sole's studs have also been designed to shine as darkness falls, creating illuminated outlines that disperse across the turf as the players move. In a nutshell, it's either a fantastic show with goals or it's not.
Image: hypebeast