Undeniable luxury at Hotel Chais Monnet & Spa
We travel to Cognac, the country where brandy is made from grapes. A fresh adventure brings us to the Hôtel Chais Monnet & Spa, a hidden gem of luxury.
The vineyards have been transformed into a gloomy, shockingly starry night. When we get in town, we enter a large home via a long driveway. Everything is in perfect order! A landscape with ponds and wildlife in full bloom is illuminated by a few lights. The whole thing culminates in a glass structure. The receptionist hands us the key to Suite 80 at a very late hour, extremely late. As if he already knew where we were going to stay, our dog mounts the stairs.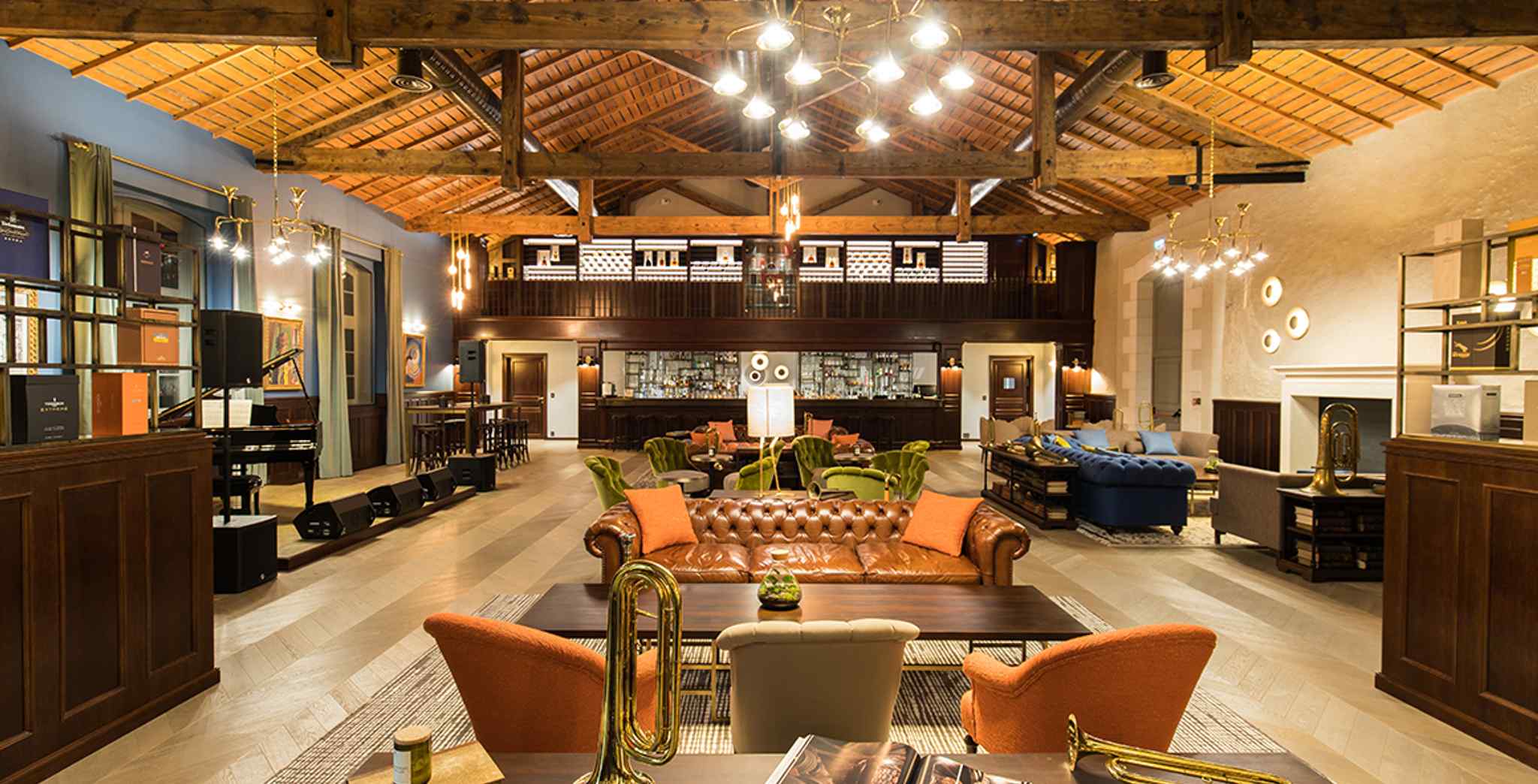 He creeps in like a Prince on the thick carpet. When his master opens the door, a large living area with soft tones greets him. The enormous oak beams, light wood furnishings, contemporary elegance of the materials, and the imposing bed convert this space into the perfect weekend getaway! Our dog even had the pleasure of discovering his welcome kit, which he was overjoyed about (and ours too). This is true luxury. It can't be denied!
The hotel exhibited all of its attractions in the early morning… Let's begin with its background… The family of Jean Monnet, one of Europe's founding fathers, built one of the most spectacular industrial sites in France in 1838. The Monnets retained this Cognac trading house and its cellars until 1962. After passing through many hands, the estate faded into obscurity until Javad Marandi's death in 2016. The estate was taken over by an Anglo-Iranian businessman, who turned it into Cognac's first 5-star luxury hotel.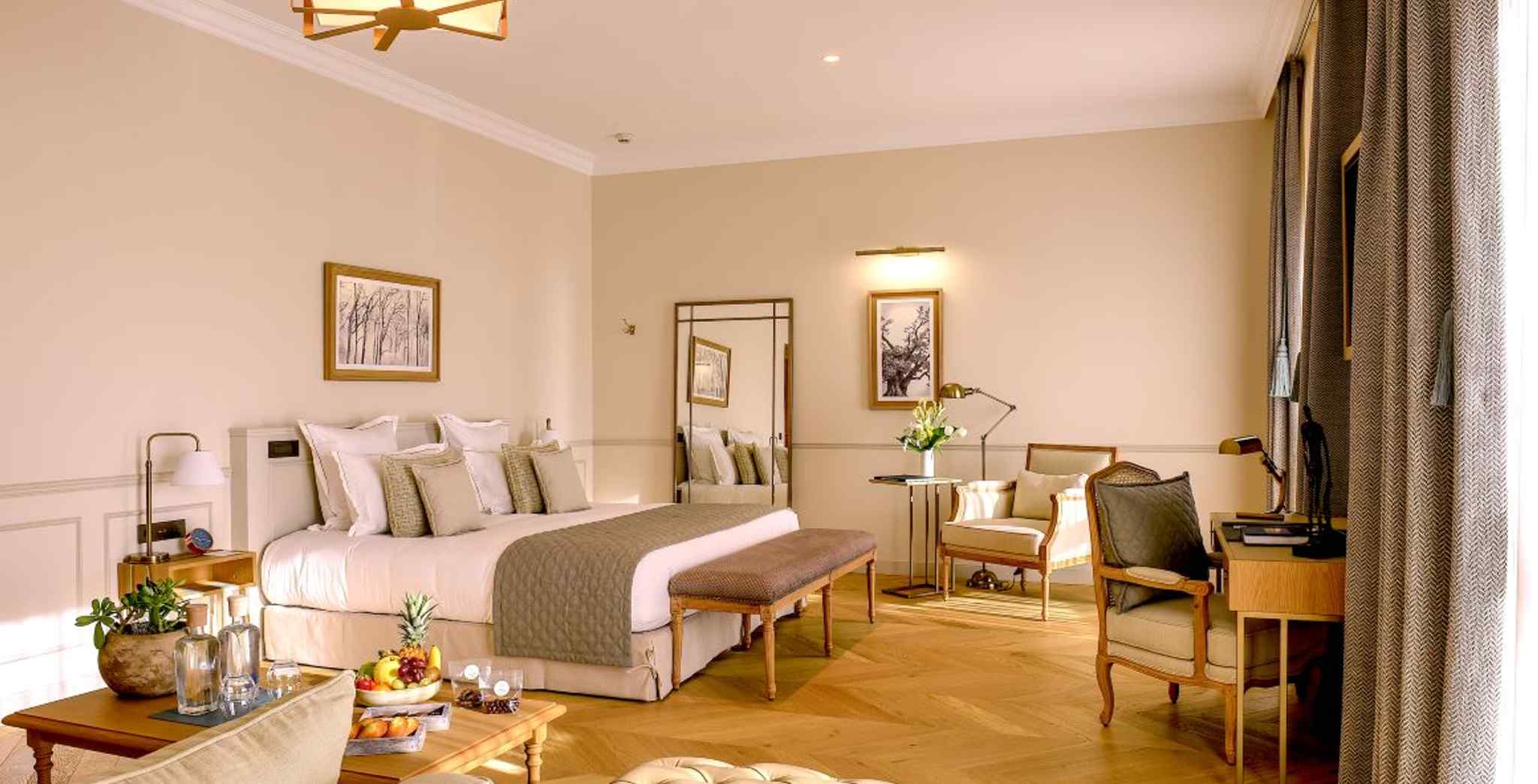 Didier Poignant, an architect, took and remade the spaces. First and foremost, two structures with black siding reminiscent of the walls of Cognac houses blackened by torula, a fungus that accumulates there after the evaporation of alcohol, a process known as the "angels' share." Many rooms and suites are buried like cocoons within the hotel. The magnificent gastronomy restaurant Les Foudres is located beneath these structures, in the historic cellars. Just gaze up in this former tuns room and see these massive hundred-year-old cognac barrels! Guests can experience Marc-Antoine Lepage's recently Michelin-starred food in a meticulously detailed setting.
La Distillerie, located higher up, immerses occupants in a modern brasserie setting. While the restaurant serves breakfast, the lunch/dinner menu features a variety of delectable, simple, and traditional bistro (refined) cuisine. The rooftop, which is much higher up, has a 360-degree view of the city and welcomes mixologist Roxanne Remmery. She makes classics, but especially cocktails with cognac, to let people rediscover this spirit in a new light. In the winter, the old cooperage's jazz bar 1838 hosts unique Jazz Live experiences and serves a selection of cocktails that develop with the seasons, as well as a desire to make subtle and creative cocktails "à la minute."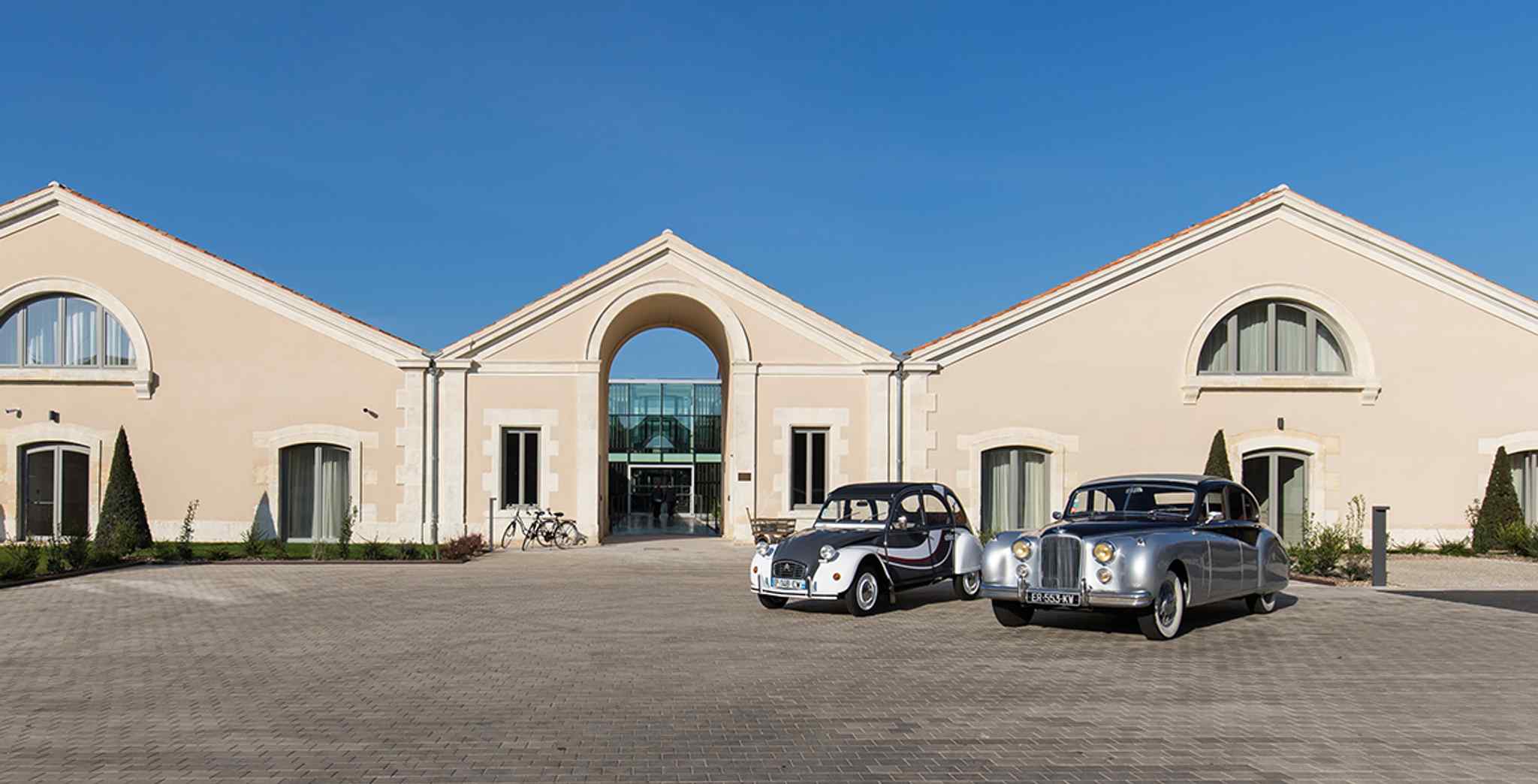 A Spa, located much lower down, offers Codage treatments as well as two pools, one indoor and one outdoor, where you may relax. The Hotel Chais Monnet & Spa offers 2CVs and bicycles for guests to explore Cognac and its surrounds or go on a picnic in the vineyards. Chef Marc-Antoine Lepage has also created delectable packages for travelers to enjoy.
We explored the city's riches, its lands, and the nearby Cognac homes for a few days, but the most essential thing was to spend time together in a refined setting. Because of the ambience, the attentive employees, and the numerous customized attentions, we felt as if we were in a family home.
Image: voyage-prive