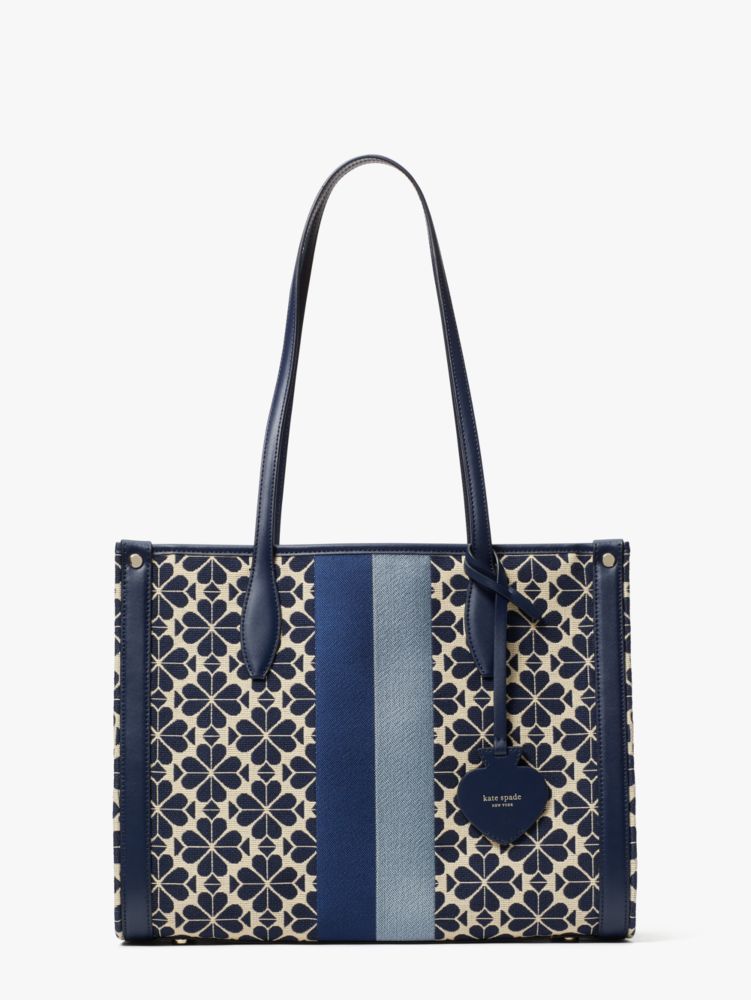 Kate Spade Bags are popular for their durability, class, and design.

Kate Spade handbags, especially totes, are designed in a classic, feminine, and chic style with clean lines, minimal embellishment, and a durable structure.

Floral designs, leopard print, black and white stripes, and polka dots are just a few examples of patterned bags.

Red, white, black, pink, navy blue, nudes, deep plum, light blue (baby blue), and, of course, various shades of pink are the most common colors.

Canvas, nylon, crosshatched leather (typically cowhide), sometimes known as Saffiano leather, pebbled leather, or Italian smooth leather make up the majority of Kate Spade bags. Even bags made of canvas or nylon usually feature a crosshatched leather trim.

Saffiano leather – It's made of leather (usually cowhide) that has been pressed into a diagonal pattern by a machine. After that, the leather is usually given a wax finish, which makes it scratch-resistant and easier to clean. Voila! You're going to get a lot of use out of that new tote of yours.

Designer Luxury at a Reasonable Price

Not everything is equal in the world of high-end designer products. Even while the actual quality of leather and workmanship between a Chanel pocketbook and a Prada handbag may not be all that different, we know that the price will be. Have you ever seen a Hermes Birkin's price tag? I can promise you that these are not solid gold, despite the fact that the price suggests otherwise. Even a used Birkin can set you back more than $85,000.

Although a Kate Spade handbag can not compare to a Hermes Birkin, Kate Spade is a globally famous designer whose handbags are of outstanding quality and style, putting her in the "luxury designers" club.

You will be known as a woman of taste if you own anything Kate Spade.

The good news is that you won't have to pay an exorbitant fee to gain access to this club. You'll get all of the design and durability that comes with buying her tote without having to spend a fortune. Let's face it, in today's economy, it's great to know that you can still have nice things without feeling guilty about it because you can't afford them. Even a secondhand Birkin is out of my price range. That's not even close.