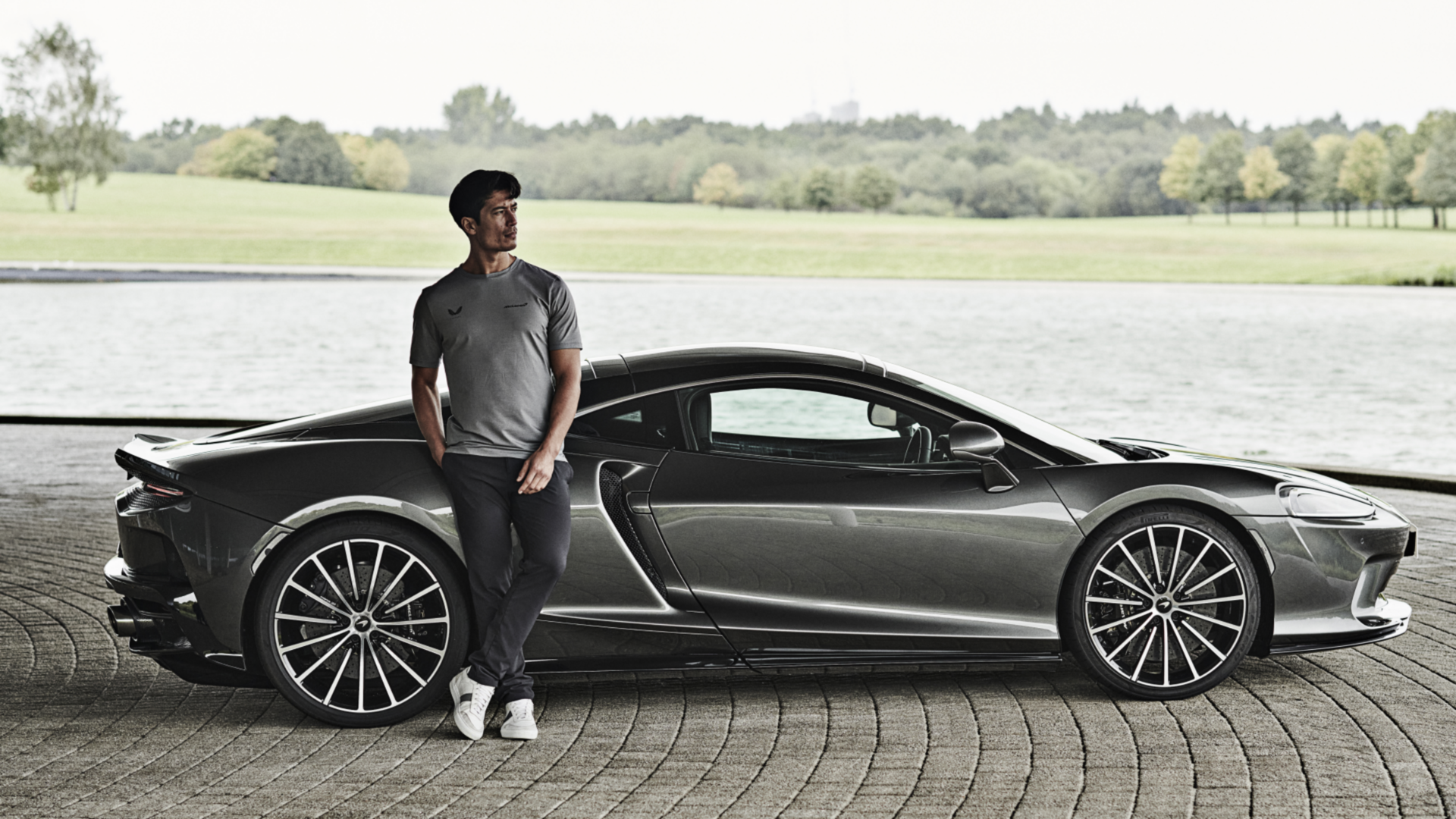 McLaren Automotive and Castore introduce their new summer sportswear range.
McLaren and Castore have unveiled their second summer collection, a collaboration between the British luxury supercar manufacturer and the British premium athletic label.
McLaren Automotive, a luxury supercar manufacturer, has collaborated with Castore, a British premium sportswear brand, to launch its summer collection. Following a successful autumn-winter collection in 2020, the two brands have collaborated to create a new range of clothes that are designed to be more comfortable and adaptable to day-to-day activities.
The new Summer 2021 collection, which is inspired by the design and engineering of McLaren Automotive's supercars, uses lightweight materials and manufacturing techniques to create a spectacular range of sportswear that is as unique to wear as driving a McLaren.
"We're excited to continue our partnership with McLaren Automotive on this summer's sportswear collection. As a result, we've created a line that exemplifies our shared commitment to finding the proper materials and technology to include in designs that enable wearer performance. We were able to produce things that we know our customers and fans will like by working closely with Castore "McLaren Automotive's marketing director, Gareth Dunsmore, agrees.
Each piece in the collection has been meticulously designed with high stretch and high-quality fabrics to allow for a complete range of motion, as well as a clean, automotive-inspired cut that is appropriate for any occasion. The McLaren by Castore line, like McLaren's supercars, has been meticulously designed and implemented down to the finest detail.
The McLaren Performance jacket is one of the new summer items. The jacket's lightweight and water-resistant structure is inspired by McLaren's lightweight innovations. This outstanding piece features a cropped cut, breathable stretch fabric with a matte bonded finish, and a cropped silhouette for a sleek style and improved comfort. The McLaren Performance 14 zipper is made of four-way stretch fabric for optimal movement, and it features a fitted collar and shoulders, as well as a slim athletic cut to create a clean supercar-inspired design. The fabric is UV-protective, water-resistant, insulating, and thermo-regulating. Furthermore, the brushed inside design is intended to provide comfort and warmth.
The Superlight vest and t-shirt, like McLaren's aerodynamic design, is a superb option for sports because of its breathable fabric. Both garments include laser-cut eyelets for increased airflow and breathability and are made of an airy, high-stretch mesh. All McLaren supercars follow the "everything for a purpose" design concept, which is carried over to the Summer 2021 line as well.
The McLaren Performance shorts, elastic and perfectly tailored with split side seams to avoid any conceivable restriction of movement, are a wonderful match for these prior items. They have an elastic waistband with hidden drawstrings for a perfect fit, as well as side pockets with hidden zippers.
The McLaren Performance pants feature bonded technology to avoid chafing, as well as a highly elastic fabric for maximum comfort and flexibility of movement in the driver's seat. Finally, the Castore Garcia hoodie, a best-seller in its own right, has been tweaked by the McLaren Automotive design team to create the ultimate McLaren Performance hoodie. To develop lightweight, waterproof, and windproof clothing, the best parts of the original garment have been refined and improved.
This is Castore's second partnership with McLaren Automotive, and it is intended that Castore will produce a team kit for the McLaren Racing Formula 1 team starting next year.
Castore's founder, Tom Beahon, believes that "When you see a McLaren supercar, it's difficult not to be inspired: they are the pinnacle of performance engineering. We believe we've created a line that accomplishes for sportswear what McLaren has done for supercars, and we believe we've succeeded thanks to their enormous contribution and knowledge of materials and engineering in performance."
Image: cars.mclaren