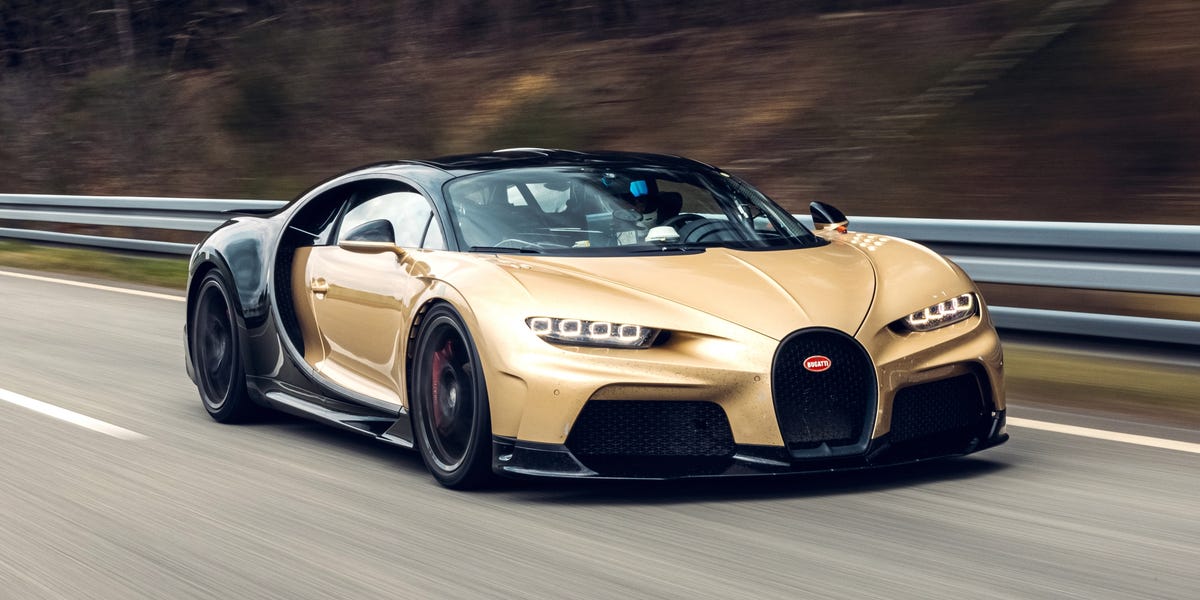 Luxury, sportiness, and maximum power define the new Bugatti Chiron Super Sport 2021.
The Bugatti Chiron Super Sport is the latest addition to the Molsheim-based company's exotic supercar lineup. This prestigious appellation, as it did with the Veyron at the time, gives an added touch of luxury, exclusivity, and performance to the French beast. Here's everything you need to know.
Bugatti has developed the new Chiron Super Sport, which is based on the exclusive Chiron Super Sport 300+, which set a new world speed record of 490.484 km/h in 2019. The new Chiron Super Sport combines a bodywork that has been stretched by 25 centimeters in the rear to improve its aerodynamic coefficient, with a series of latest-generation solutions designed to optimize the car's dynamic behavior to the maximum.
The new Bugatti Chiron Super Sport features a number of distinctive design characteristics. The majority of the improvements are concentrated in the car's back end. Here we have a new diffuser that has been tuned to lessen air flow turbulence. It's paired with four massive vertically stacked exhaust tails that add a touch of the least scary to the Chiron's back end.
Small perforations on the front wheel arches, similar to those on the Bugatti EB110 Super Sport, are another solution used in this new Chiron Super Sport. This isn't only for show; they also aid in releasing the pressure maintained by the front arches at high speeds. The front of the car has also been updated, with a new bumper.
The Bugatti Chiron Super Sport, on the other hand, is equipped with new custom-made five-spoke aluminum wheels. Customers of the German shepherd manufacturer can, however, opt for the forged magnesium wheels found on the Pur Sport version if they want. Bugatti claims that the overall weight of the car has been reduced by 23 kg as a result of the improvements. The company gives prospective owners a vast range of colors and materials to imprint their personality on this automotive treasure, as is customary with this type of creation.
The Gallic supercar is equipped with a development of the 8.0-liter W16 engine with four turbochargers, which produces 1,600 horsepower and 1,600 Nm of maximum torque. The Chiron Super Sport can accelerate from 0 to 300 km/h in 12.1 seconds and attain a top speed of 439 km/h with this combination. There are numbers that defy logic.
The car's suspension and steering have been adjusted to achieve a single goal: to fly low. The adaptive dampers respond to the driver's input as well as the driving mode selected (EB, Handling, Autobahn and Top Speed).
This is a one-of-a-kind series with a production run of only 60 pieces. The first shipments will arrive by the end of the year. Last but not least, it starts at 3.2 million euros.
Image: caranddriver