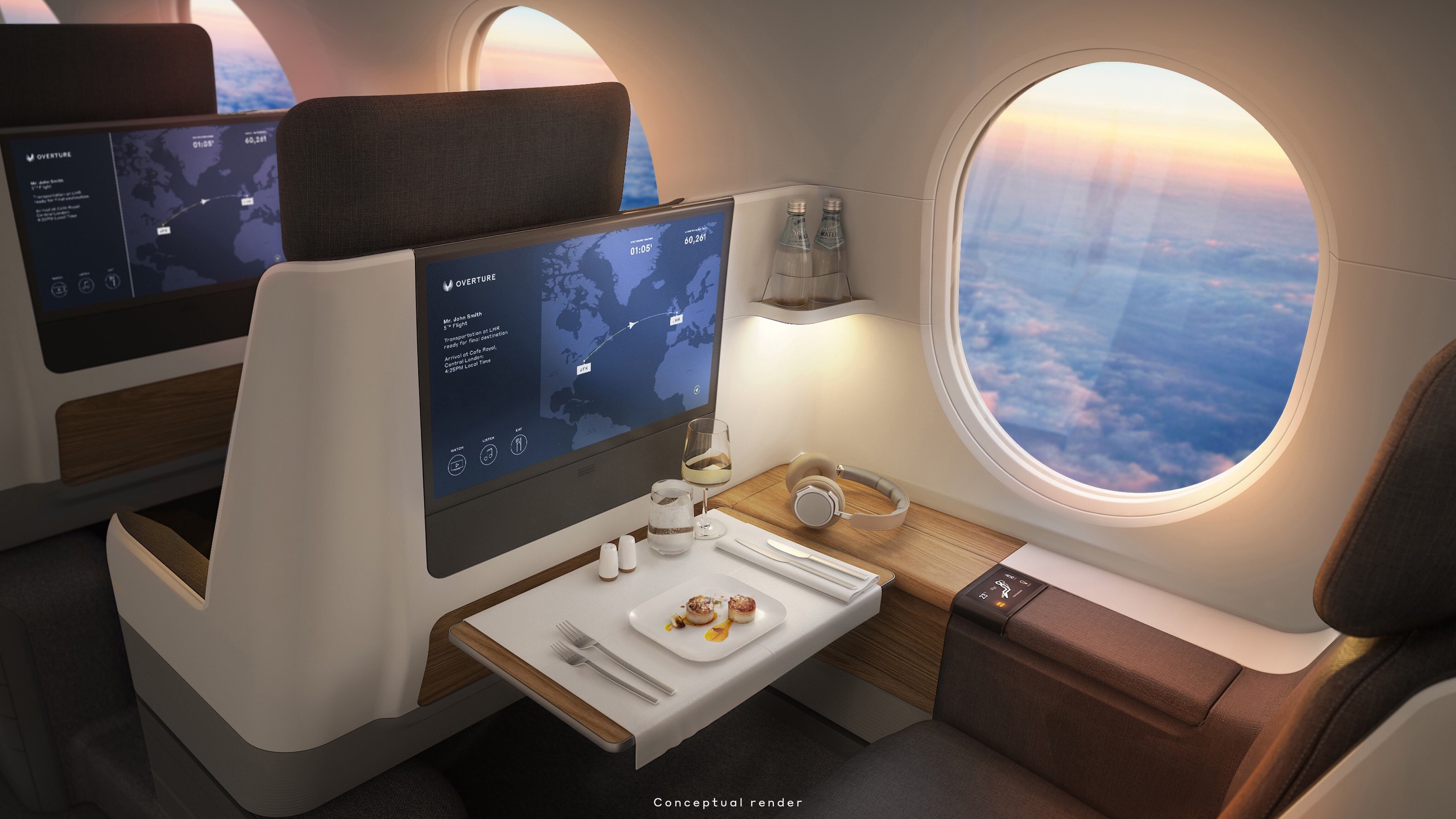 Overture, a sustainable supersonic aircraft, is being developed by Boom Supersonic.
Boom Supersonic is making way for a faster future. Supersonic airliners that will greatly increase global connectivity. Imagine being able to get in Tokyo for a conference in just six hours. Consider being able to catch up with buddies in New York in less than three hours. Imagine being able to meet people from all over the world in a matter of minutes. Before Concorde's operation had to be halted, something like this was only possible. A kid despite being paraplegic is obsessed with airplanes and vows to devote his life to beneficial advancements in aviation if he recovers. Troy Follak is now working at Boom on a second-generation supersonic aircraft, thanks to a miracle.
 Following Concorde's crash over a Paris neighbourhood on July 25, 2000, the dream of supersonic travel was started.
Boom Overture in the Future

Boom Technology, Inc.'s engineers and entire management team are working tirelessly to ensure that the dream of flying at supersonic speeds again does not have to remain a pipe dream. They're working on the Boom Overture supersonic airplane, which will replace the Concorde and revolutionize air travel. One of the most important considerations is to adhere to sustainability principles throughout the whole development process, as well as the following construction and use of the aircraft.
The triumphs Boom has been able to celebrate with the development of its supersonic demonstrator XB-1 show that all of this is no longer just a mad idea, but is already close to the future. In just eight years, passengers should be able to burst through the sound barrier and travel to a new destination in a fraction of the time it took before.
What is our position on the road to a supersonic passenger plane? Is the vision achievable and how far has it progressed? Boom's declared mission is to create a plane that is safe, sustainable, and the quickest in the world, all while putting passengers first. Noise reduction and social responsibility are also essential considerations, as the aircraft should be as quiet as possible. To protect people from the sonic boom, supersonic speeds will only be achieved over water.
The decision to create the XB-1 experimental aircraft, piloted by test pilot Bill 'Doc' Shoemaker, was the first and most important step on the long path to success. Troy Follak, Overture's principal engineer and "dubbed" Mr. Supersonic, says, "With the XB-1, we're taking a solutions-oriented approach to ultimate enhancements." This will enable all systems to be tested ahead of time and accumulate enough experience to be incorporated into Overture. Boom's creators have made it obvious that they will not be stopped. For their ambitious objectives, they'll need the appropriate business strategy.
The difficulty is to establish the optimal number of seats to allow the aircraft to fly safely and commercially while still providing appropriate individual space and comfort to passengers. It must be stylish and elegant. After all, speed isn't the only factor to consider.
Boom XB-1 supersonic jet – The world's first self-developed supersonic jet.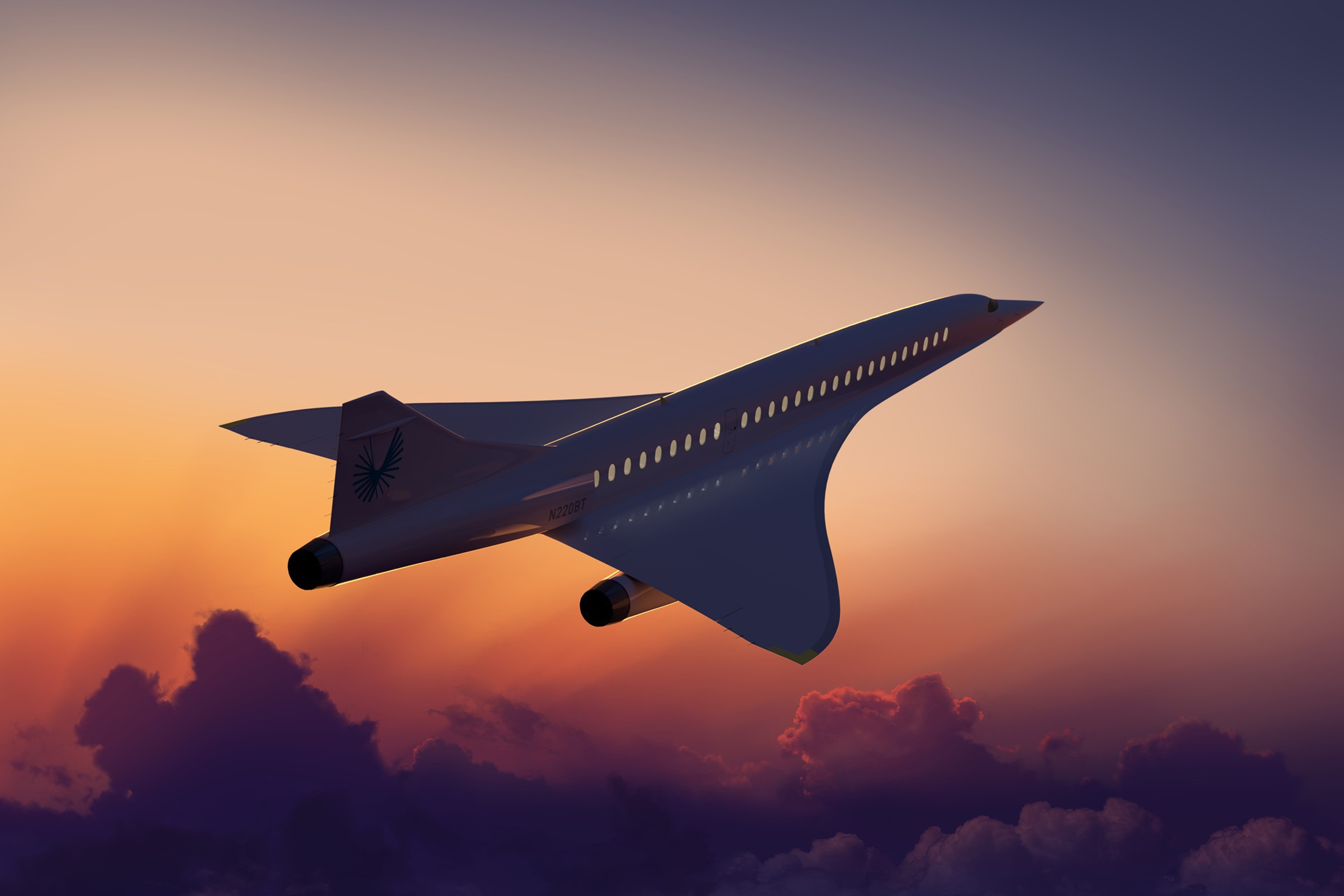 When Overture takes to the sky, it will be like a shooting star in terms of defying gravity and sound. Flight time will be slashed in half. This will be made feasible by a superior aerodynamic design, most notably the arrow-shaped delta wings, which are already familiar from the Concorde and are responsible for the high speeds. However, its design also allows for the customary steep angle when landing, resulting in limited runway view. A newly constructed forward-facing visibility system and NASA's eXternal Visibility Display will be used to solve this challenge. Aside from perfect aerodynamics, the design also ensures lower fuel usage, which is one of Boom's sustainability pillars. Other aspects of environmental responsibility include the use of sustainable, low-carbon aviation fuels, a commitment to carbon neutrality through offsets, resource-efficient design and manufacturing processes, aircraft recycling planning, and the establishment of a dedicated sustainability organization.
Montreal – Paris
Instead of 7:15 h, it will be 3:45 h.
London – New York
Instead of 6:3O h, 3:3O h is used.
Seoul – Los Angeles
Instead of 12:45 h, it will be 6:45 h.
Boom Technology, Inc. is a technology company based in the United States.
The firm, based in Denver, Colorado, and formed in 2014, has received $200 million in venture financing to far to realize its vision of a supersonic jet, led by founder and CEO Blake Scholl. It is expected to have a range of 8,300 kilometers and be capable of flying at speeds of up to 2,300 km/h. It will have a capacity of 55 passengers. A purchase deal for 15 Overtures has already been signed by United Airlines.
Timeline for the Overture
2O25 is the date of the premiere of the overture.
2O26 is the first flight of the overture.
2O29 supersonic passenger flights
Images: Overture