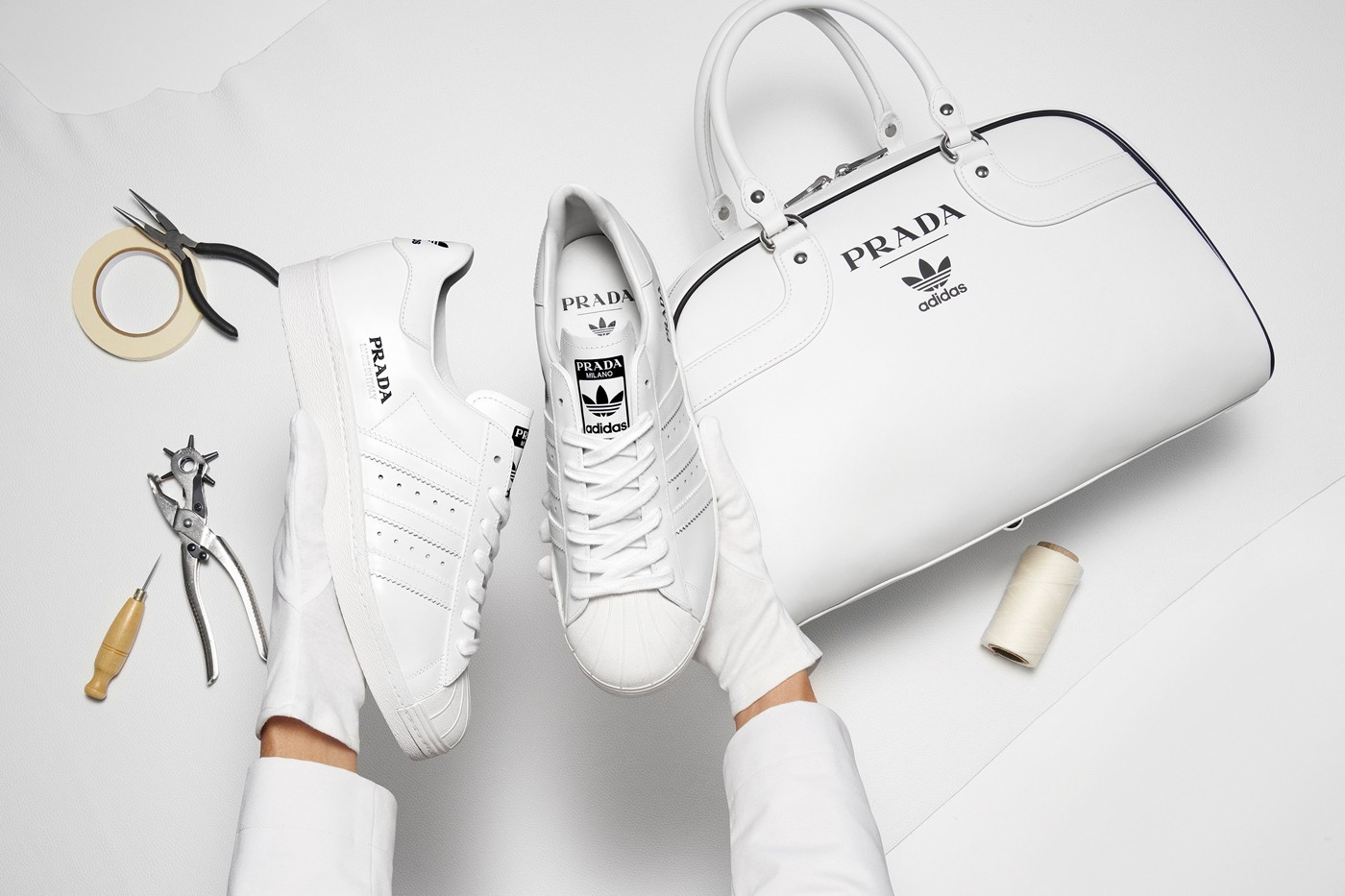 Prada and Adidas, who have previously collaborated on various projects, will debut a new capsule collection based on Re-Nylon on January 13th.
Re-Nylon, which was launched in 2019, aims to be an environmentally friendly and responsible alternative to nylon manufacturing by repurposing wasted plastic, particularly that retrieved from the oceans, for future fashion creations. Prada and Aquafil, which makes Econyl, a nylon yarn manufactured from plastic trash salvaged from the oceans or destined for landfills, as well as waste textile fibers and old carpets, have been working together to regenerate this raw material for over three years.
Prada has perfected this process, and it is through a collaboration with the Adidas brand that the Italian luxury house hopes to promote it once more, this time with its sneakers, which are equipped with removable mini-pockets and leather details, all of which are designed in Prada's Italian workshops.
But that's not all: it's a true capsule collection with a variety of fashion items, comprising five pieces, including a jogging suit and a hat, and six bags, ranging from the trip model to the shopping bag to the belt bag. You'll have to wait until January 13 to see and buy these unique pieces, which will be available in Prada boutiques and on both brands' respective e-shops.
This launch will also be accompanied by a "unique digital activity that brings companies and individuals together in a radically inclusive approach," which will include open source co-creation within the metaverse. This will help both companies stand out even more in the new electronic cosmos that is progressively taking shape.
Image: seprun