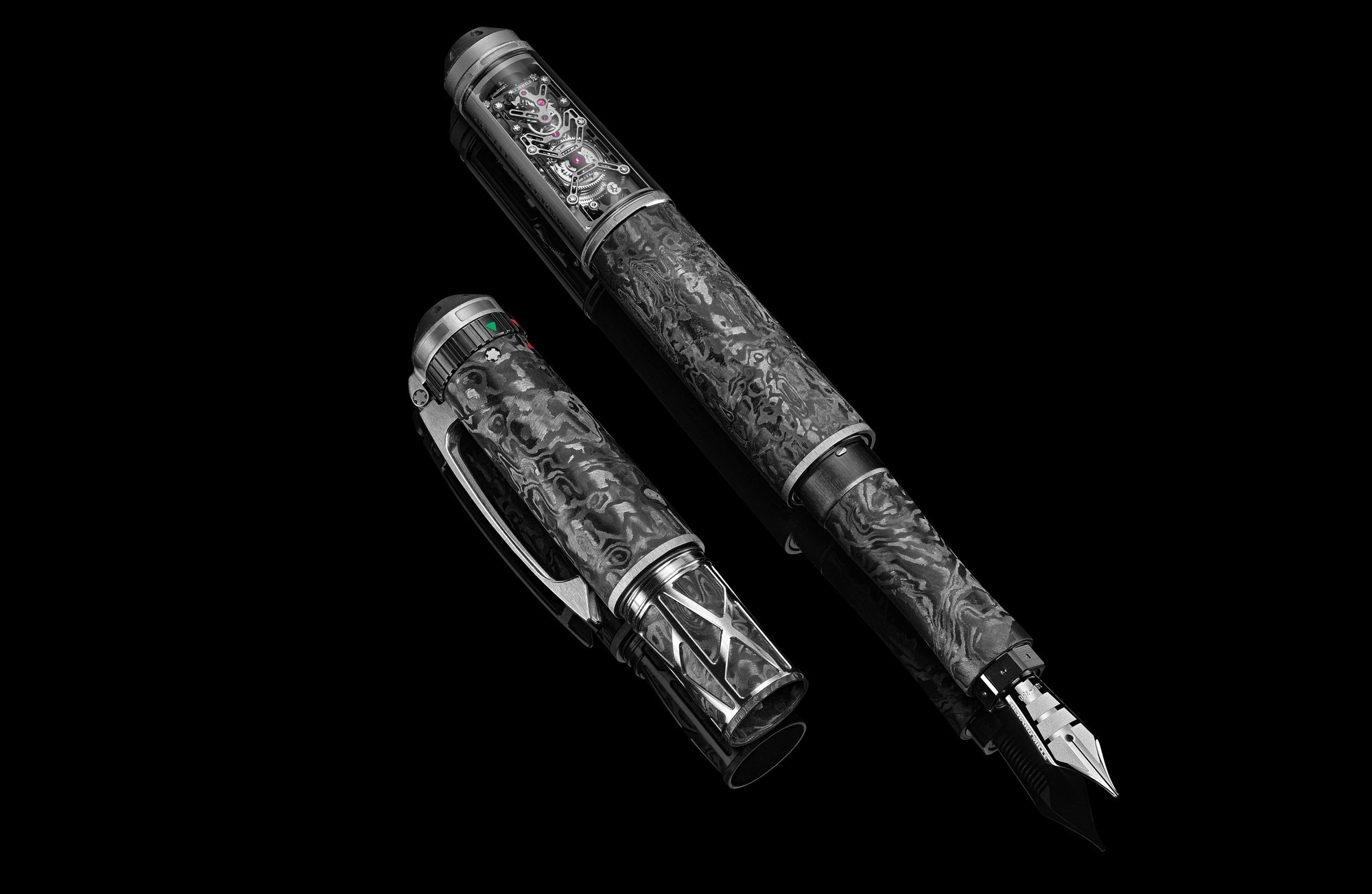 This most high-end fountain pen by Richard Mille, the RM S05, was sold for €120,000.
Richard Mille proves with the RM S05 fountain pen that the brand can go off the beaten path and into the area of excellent watches.
The RM S05 mechanical fountain pen should be a choice piece to own if you are an inconsiderate lover of the Franco-Swiss watchmaker and gorgeous objects. The fountain pen, a symbol of a complete universe of distinction and elegance, is sublimated in this prestigious edition, which is regarded one of the most costly pens in the world.
The titanium-squelled mechanism, which uses the same technology and attention to mechanical detail as its timepieces, operates the retractable mechanical nib in 18-carat white gold.
The mechanism's components are composed of grade 5 titanium, with the plate electroplasma treated and the bridges PVD treated. This provides high rigidity and precise surface flatness to this one-of-a-kind micro skeletonized caliber, ensuring flawless operation.
TPT® Carbon, an original material with a unique appearance that makes Richard Mille items so light and robust at the same time, has been used to protect this treasure of minimalism. Its price ranges between 110,000€ and 120,000€, depending on the level of attention given to this priceless object.