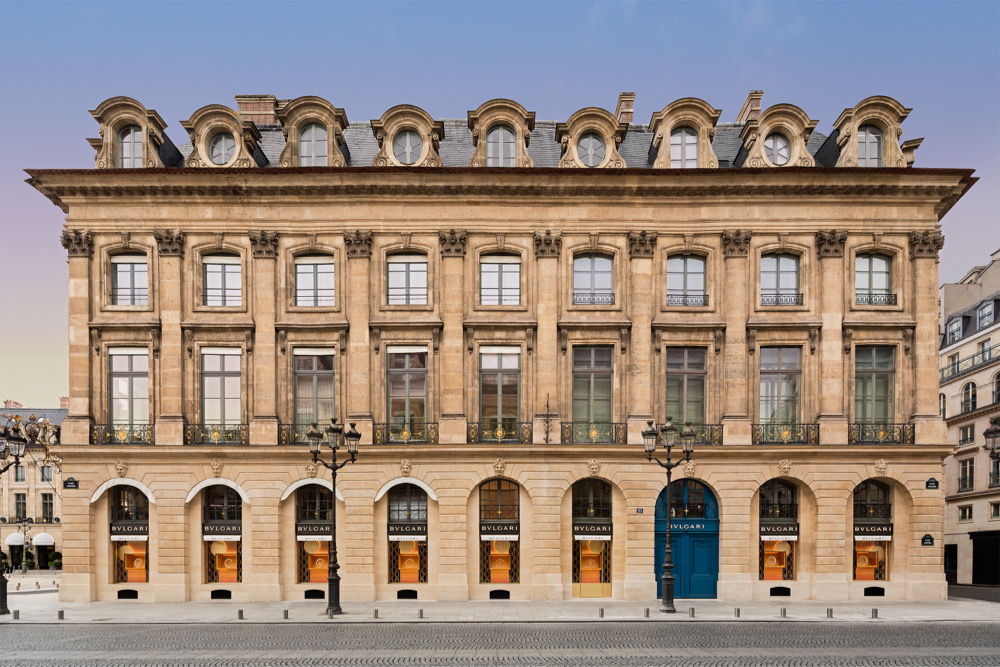 Bvlgari opens a new boutique at Place Vendôme, titled "Rome Meets Paris."
The LVMH group's Italian company has just opened its beautiful new Parisian flagship, which was rebuilt and repaired by architect Peter Marino.
Bvlgari opted to create a completely new high-end boutique at 23 Place Vendôme, which is recognized as the jewelry world's nerve center. Architect Peter Marino has produced a concept inspired by the brand's Roman heritage, with an emphasis on a distinctively Italian style and attitude to style, which has been restored with respect to the location and history of this fabled plaza.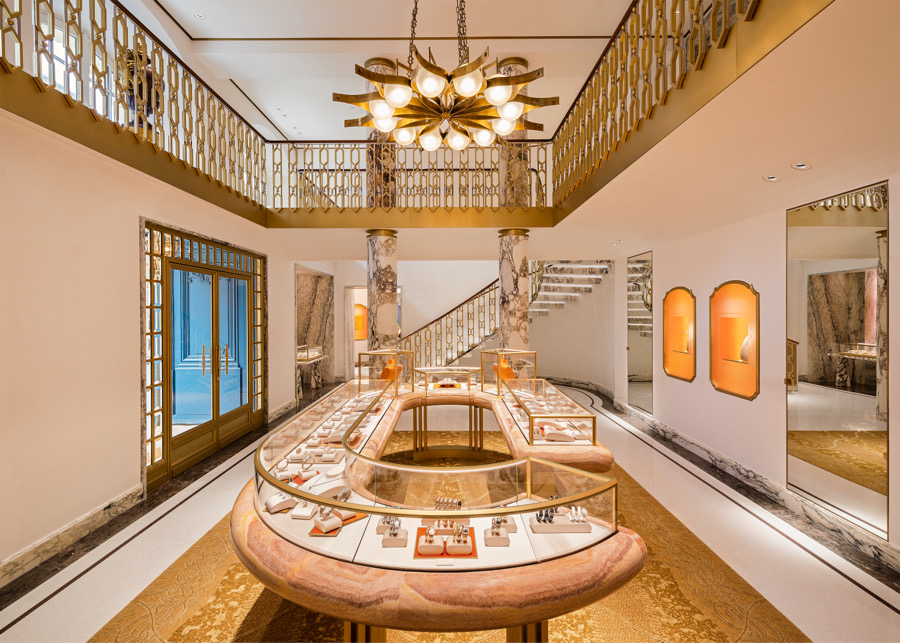 This fascination with optimism in his inventions had to be recorded in a similarly grand location. A voyage from Rome to Paris through the ages, with a mix of old and new. In 1979, Bvlgari launched its first Parisian store in the Plaza Athénée hotel, beginning a long relationship between the jeweler and the French city.
This new location is housed in two palaces built at the end of the 17th century and designated as historical structures: the Hôtel de Boullongne and the Hôtel Peyrenc de Moras. Four laboratories of artisans were accredited to give back to these places their letters of nobility in order to attain such a result of renovation. Each workshop was given a specific assignment to do, with the one stipulation that everything be in perfect harmony and opulence.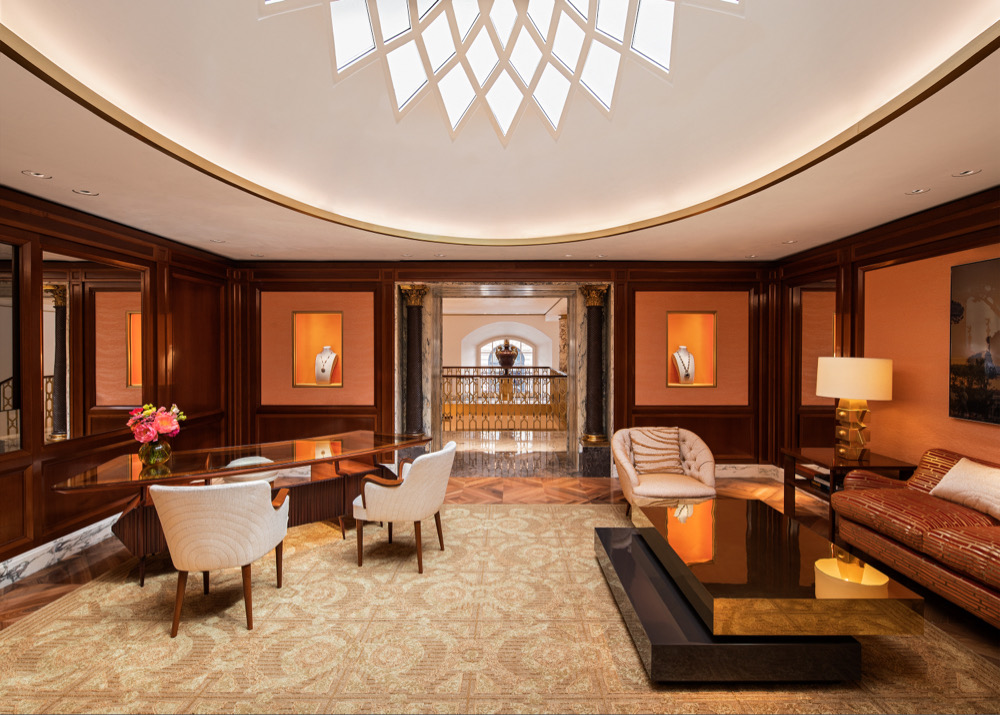 "Bvlgari, the Roman House of Fine Jewelry, was founded 137 years ago. Our goal remains the same: to continue to astound the world with our unrivaled ability to create spectacular works of art. We are honored to have constructed a new home in the world temple of fine jewelry, and to be present as the sole Italian jeweler reflecting a distinct style, craftsmanship, and creative spirit "Bvlgari Group Chairman and CEO Jean-Christophe Babin remarked.
Numerous pieces of jewelry are shown and sublimated in the store, which is made possible by the 13 windows and the Roman materials employed, which include marble, but also ultra-refined walnut wood, iron, gleaming brass, silk, or luxurious velvet.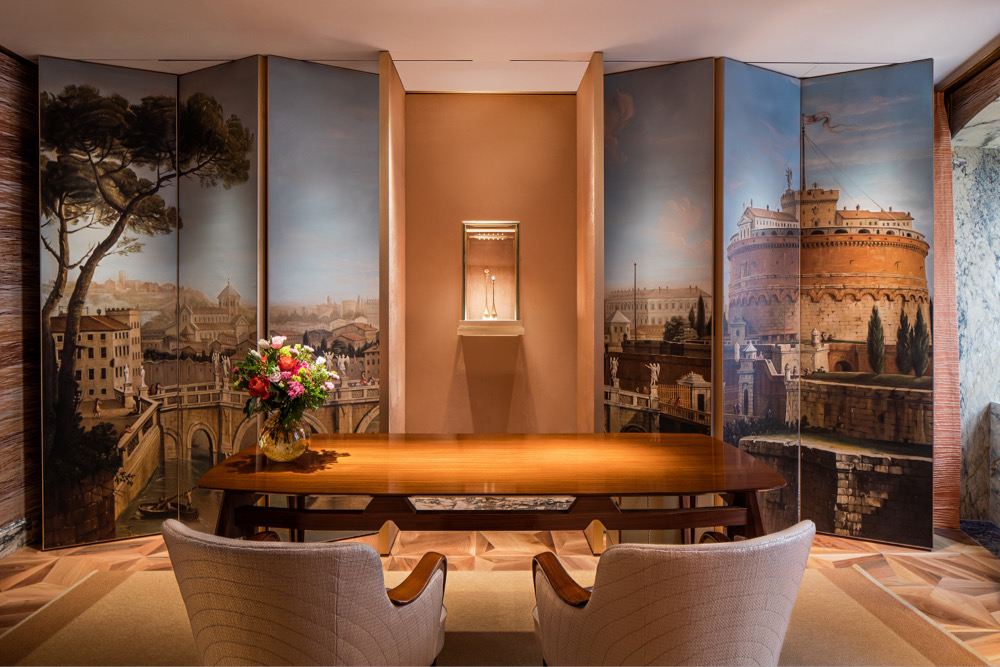 Some of the objects chosen have traveled all the way from Rome to Paris. Two columns, two red porphyry vases, and an engraved console that were originally meant for the flagship store in Rome, at 10 via Condotti, have found new homes within the walls of Place Vendôme. From photographs of Rome immortalized by Canadian photographer Nicolas Ruel to a breathtaking chandelier by Gi Ponti, an original piece from the 1960s, inspiration from the Eternal City and Italian design can be found everywhere.
Come see this wonderful new boutique at 23 Place Vendôme in Paris, as well as the photo gallery below.
Images: Bvlgari